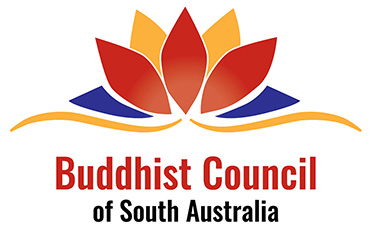 ---

South Australian Buddhism on facebook
Your Buddhist Council is here ...
To serve Buddhists of South Australia by promoting their interests to the wider community, including government and other statutory bodies
To advocate and educate on behalf of Buddhists in cases of prejudice or misinformation
To foster a sense of community and cooperation between Buddhist groups in South Australia
To assist in the exchange of information between Buddhist groups in South Australia
To cooperate with other religious groups in working for peace and understanding within the South Australian community
To direct and channel media to the relevant and appropriate sources of information
To arrange for provision of services that are of benefit to members as deemed appropriate by the committee.
The Buddhist Council of South Australia is a non-sectarian, multicultural association. It was established in 2006, and exists to uphold these objectives as well as we can.
If you share these aspirations, why not join us to lend a hand?
Buddhist Council of South Australia Inc
PO Box 429
Kent Town SA 5067

The Buddhist Council of South Australia is a member of the Federation of Australian Buddhist Councils